Rouwbloemen in de regio Antwerpen
Een mooi rouwboeket of rouwbloemstuk afgeven is een warme manier om een laatste groet te uiten. Onze bloemisten in Antwerpen weten als geen ander dat de keuze van rouwbloemen voor een begrafenis of crematie met veel zorg, respect en kwalitatief dient te gebeuren en werken daarom met dagverse bloemen. Ze zijn gespecialiseerd in hun techniek van bloemsteken of bloembinden.
Rouwbloemen worden op oasis gestoken zodat deze nog enkele dagen hun versheid en vorm behouden. De rouwboeketten worden met de hand gebonden tot een liggend model. Na de plechtigheid worden de rouwbloemstukken neergelegd op het graf of op een daartoe bestemde gedenkplek. Bij een thuisbewaring worden de rouwbloemen overhandigd aan de familie. De keuze ligt steeds bij de nabestaanden.
Deze pagina is nog niet compleet. Wilt u meer weten over ons volledige aanbod? Neem dan contact met ons op.
Ons assortiment van rouwstukken is ingedeeld op basis van stijlen. Voor welke persoon? Van welke kleur hield hij of zij ? Welke tekst schrijft u op het lint? Wij nemen het rouwbloemwerk mee naar onze dienst of bezorgen de rouwbloemen op de juiste locatie. (Buiten een straal van 5 km wordt er een toeslag gerekend van €2 per km). *Kleuren en soorten bloemen zijn seizoensgebonden, daarom zijn de grootte van de bloemstukken en de prijzen variabel. Om de juiste afspraken te maken vragen we u om telefonisch contact met ons op te nemen.
{"autoplay":"false","autoplay_speed":"3000","speed":"300","arrows":"true","dots":"false","rtl":"false"}
Gerbe 1
{"autoplay":"false","autoplay_speed":"3000","speed":"300","arrows":"true","dots":"false","rtl":"false"}
Gerbe 2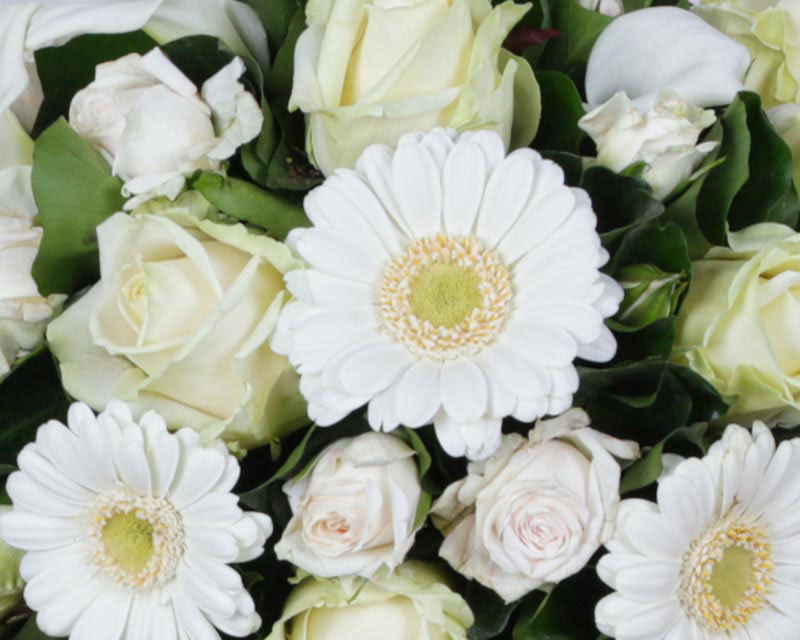 {"autoplay":"false","autoplay_speed":"3000","speed":"300","arrows":"true","dots":"false","rtl":"false"}
Gerbe 3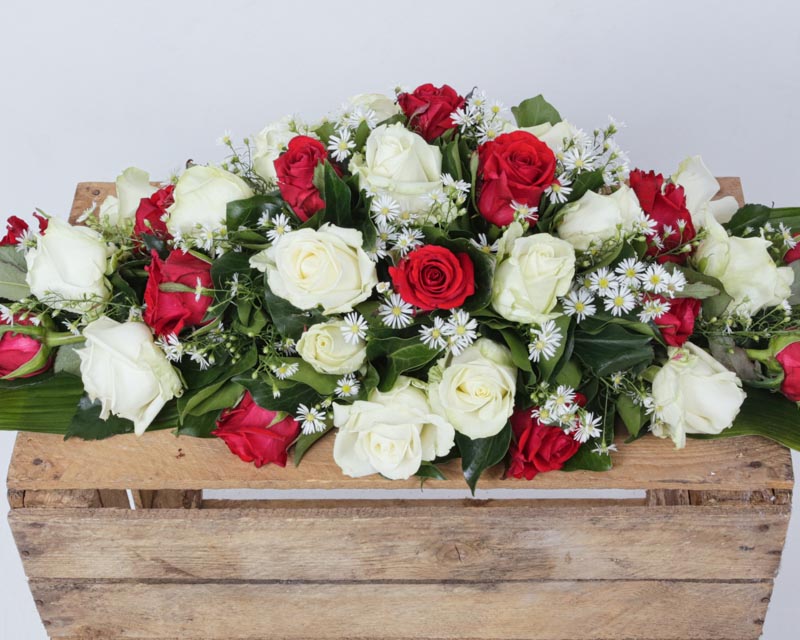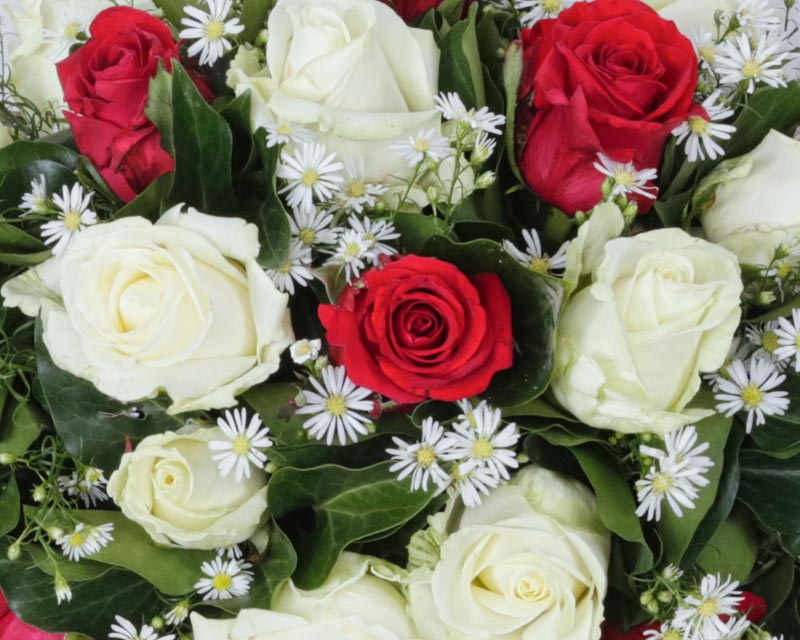 {"autoplay":"false","autoplay_speed":"3000","speed":"300","arrows":"true","dots":"false","rtl":"false"}
Gerbe 4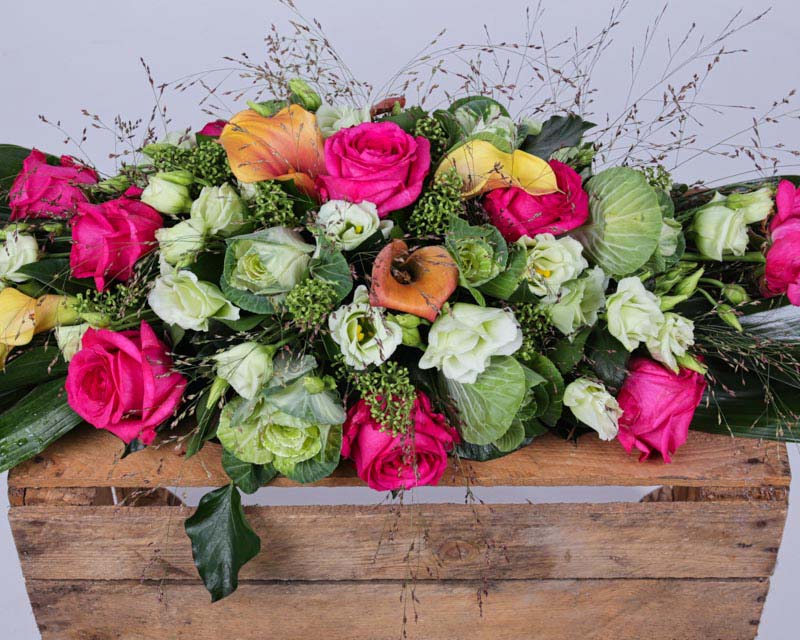 {"autoplay":"false","autoplay_speed":"3000","speed":"300","arrows":"true","dots":"false","rtl":"false"}
Gerbe 5
{"autoplay":"false","autoplay_speed":"3000","speed":"300","arrows":"true","dots":"false","rtl":"false"}
Gerbe 6
{"autoplay":"false","autoplay_speed":"3000","speed":"300","arrows":"true","dots":"false","rtl":"false"}
Gerbe 7
{"autoplay":"false","autoplay_speed":"3000","speed":"300","arrows":"true","dots":"false","rtl":"false"}
Gerbe 8
{"autoplay":"false","autoplay_speed":"3000","speed":"300","arrows":"true","dots":"false","rtl":"false"}
Druppel 1
{"autoplay":"false","autoplay_speed":"3000","speed":"300","arrows":"true","dots":"false","rtl":"false"}
Druppel 2
{"autoplay":"false","autoplay_speed":"3000","speed":"300","arrows":"true","dots":"false","rtl":"false"}
Biedermeier 1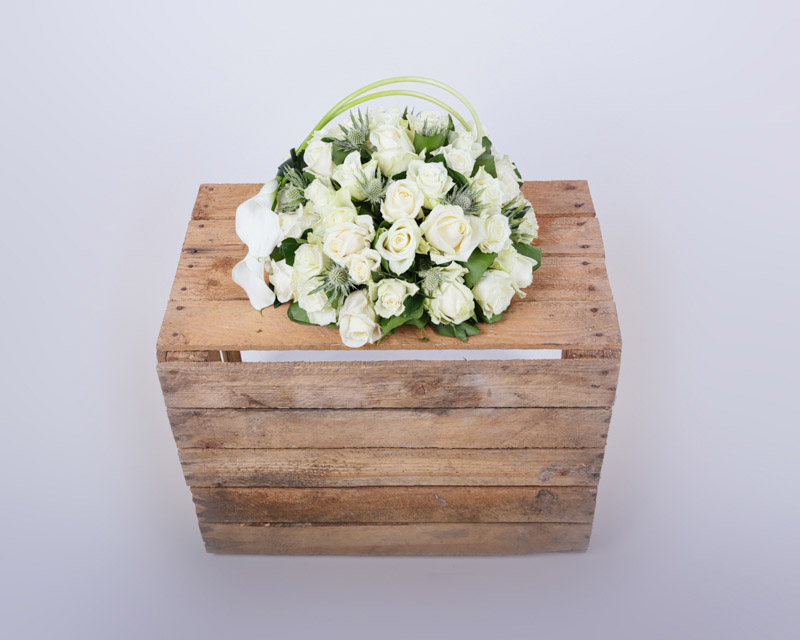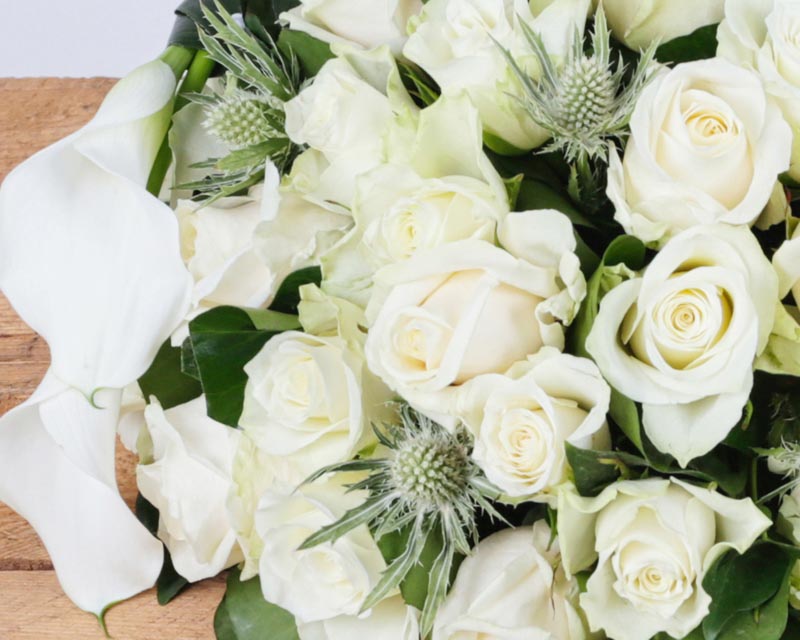 {"autoplay":"false","autoplay_speed":"3000","speed":"300","arrows":"true","dots":"false","rtl":"false"}
Biedermeier 2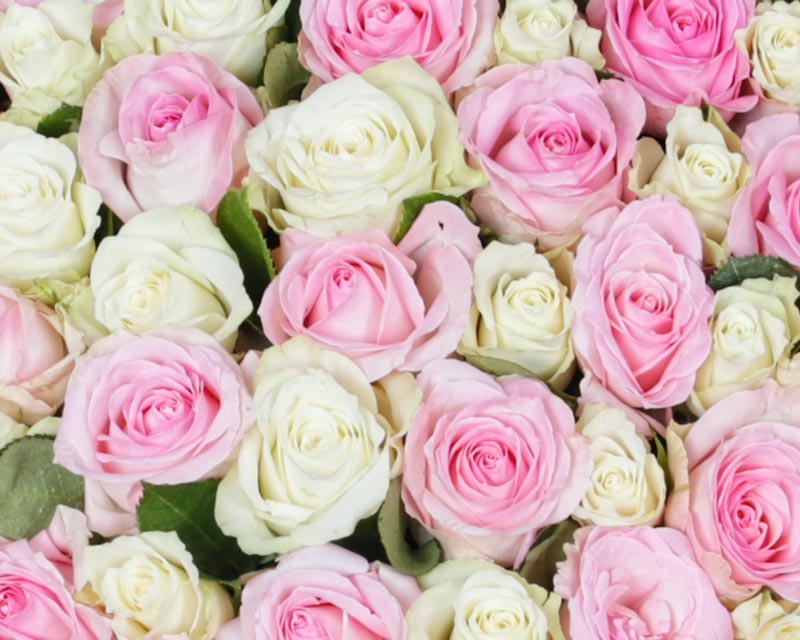 {"autoplay":"false","autoplay_speed":"3000","speed":"300","arrows":"true","dots":"false","rtl":"false"}
Hart 1
{"autoplay":"false","autoplay_speed":"3000","speed":"300","arrows":"true","dots":"false","rtl":"false"}
Hart 2
{"autoplay":"false","autoplay_speed":"3000","speed":"300","arrows":"true","dots":"false","rtl":"false"}
Biedermeier – € 46
{"autoplay":"false","autoplay_speed":"3000","speed":"300","arrows":"true","dots":"false","rtl":"false"}
Biedermeier – € 70
{"autoplay":"false","autoplay_speed":"3000","speed":"300","arrows":"true","dots":"false","rtl":"false"}
Gerbe – € 27 B
{"autoplay":"false","autoplay_speed":"3000","speed":"300","arrows":"true","dots":"false","rtl":"false"}
Gerbe – € 39
{"autoplay":"false","autoplay_speed":"3000","speed":"300","arrows":"true","dots":"false","rtl":"false"}
Gerbe – € 47
{"autoplay":"false","autoplay_speed":"3000","speed":"300","arrows":"true","dots":"false","rtl":"false"}
Gerbe – € 49
{"autoplay":"false","autoplay_speed":"3000","speed":"300","arrows":"true","dots":"false","rtl":"false"}
Gerbe – € 50 A
{"autoplay":"false","autoplay_speed":"3000","speed":"300","arrows":"true","dots":"false","rtl":"false"}
Gerbe – € 50 B
{"autoplay":"false","autoplay_speed":"3000","speed":"300","arrows":"true","dots":"false","rtl":"false"}
Gerbe – € 52
{"autoplay":"false","autoplay_speed":"3000","speed":"300","arrows":"true","dots":"false","rtl":"false"}
Gerbe – € 62
{"autoplay":"false","autoplay_speed":"3000","speed":"300","arrows":"true","dots":"false","rtl":"false"}
Gerbe – € 70
{"autoplay":"false","autoplay_speed":"3000","speed":"300","arrows":"true","dots":"false","rtl":"false"}
Gerbe – €119
{"autoplay":"false","autoplay_speed":"3000","speed":"300","arrows":"true","dots":"false","rtl":"false"}
Hart – € 45
{"autoplay":"false","autoplay_speed":"3000","speed":"300","arrows":"true","dots":"false","rtl":"false"}
Hart – € 65
{"autoplay":"false","autoplay_speed":"3000","speed":"300","arrows":"true","dots":"false","rtl":"false"}
Urnestuk 1
{"autoplay":"false","autoplay_speed":"3000","speed":"300","arrows":"true","dots":"false","rtl":"false"}
Urnestuk 2
{"autoplay":"false","autoplay_speed":"3000","speed":"300","arrows":"true","dots":"false","rtl":"false"}
Urnestuk 3
{"autoplay":"false","autoplay_speed":"3000","speed":"300","arrows":"true","dots":"false","rtl":"false"}
Urnestuk 4
{"autoplay":"false","autoplay_speed":"3000","speed":"300","arrows":"true","dots":"false","rtl":"false"}

Gerbe 1

{"autoplay":"false","autoplay_speed":"3000","speed":"300","arrows":"true","dots":"false","rtl":"false"}

Gerbe 2

{"autoplay":"false","autoplay_speed":"3000","speed":"300","arrows":"true","dots":"false","rtl":"false"}

Gerbe 3

{"autoplay":"false","autoplay_speed":"3000","speed":"300","arrows":"true","dots":"false","rtl":"false"}

Gerbe 4

{"autoplay":"false","autoplay_speed":"3000","speed":"300","arrows":"true","dots":"false","rtl":"false"}

Gerbe 5

{"autoplay":"false","autoplay_speed":"3000","speed":"300","arrows":"true","dots":"false","rtl":"false"}

Gerbe 6

{"autoplay":"false","autoplay_speed":"3000","speed":"300","arrows":"true","dots":"false","rtl":"false"}

Gerbe 7

{"autoplay":"false","autoplay_speed":"3000","speed":"300","arrows":"true","dots":"false","rtl":"false"}

Gerbe 8

{"autoplay":"false","autoplay_speed":"3000","speed":"300","arrows":"true","dots":"false","rtl":"false"}

Druppel 1

{"autoplay":"false","autoplay_speed":"3000","speed":"300","arrows":"true","dots":"false","rtl":"false"}

Druppel 2

{"autoplay":"false","autoplay_speed":"3000","speed":"300","arrows":"true","dots":"false","rtl":"false"}

Biedermeier 1

{"autoplay":"false","autoplay_speed":"3000","speed":"300","arrows":"true","dots":"false","rtl":"false"}

Biedermeier 2

{"autoplay":"false","autoplay_speed":"3000","speed":"300","arrows":"true","dots":"false","rtl":"false"}

Hart 1

{"autoplay":"false","autoplay_speed":"3000","speed":"300","arrows":"true","dots":"false","rtl":"false"}

Hart 2

{"autoplay":"false","autoplay_speed":"3000","speed":"300","arrows":"true","dots":"false","rtl":"false"}

Biedermeier – € 46

{"autoplay":"false","autoplay_speed":"3000","speed":"300","arrows":"true","dots":"false","rtl":"false"}

Biedermeier – € 70

{"autoplay":"false","autoplay_speed":"3000","speed":"300","arrows":"true","dots":"false","rtl":"false"}

Gerbe – € 27 B

{"autoplay":"false","autoplay_speed":"3000","speed":"300","arrows":"true","dots":"false","rtl":"false"}

Gerbe – € 39

{"autoplay":"false","autoplay_speed":"3000","speed":"300","arrows":"true","dots":"false","rtl":"false"}

Gerbe – € 47

{"autoplay":"false","autoplay_speed":"3000","speed":"300","arrows":"true","dots":"false","rtl":"false"}

Gerbe – € 49

{"autoplay":"false","autoplay_speed":"3000","speed":"300","arrows":"true","dots":"false","rtl":"false"}

Gerbe – € 50 A

{"autoplay":"false","autoplay_speed":"3000","speed":"300","arrows":"true","dots":"false","rtl":"false"}

Gerbe – € 50 B

{"autoplay":"false","autoplay_speed":"3000","speed":"300","arrows":"true","dots":"false","rtl":"false"}

Gerbe – € 52

{"autoplay":"false","autoplay_speed":"3000","speed":"300","arrows":"true","dots":"false","rtl":"false"}

Gerbe – € 62

{"autoplay":"false","autoplay_speed":"3000","speed":"300","arrows":"true","dots":"false","rtl":"false"}

Gerbe – € 70

{"autoplay":"false","autoplay_speed":"3000","speed":"300","arrows":"true","dots":"false","rtl":"false"}

Gerbe – €119

{"autoplay":"false","autoplay_speed":"3000","speed":"300","arrows":"true","dots":"false","rtl":"false"}

Hart – € 45

{"autoplay":"false","autoplay_speed":"3000","speed":"300","arrows":"true","dots":"false","rtl":"false"}

Hart – € 65

{"autoplay":"false","autoplay_speed":"3000","speed":"300","arrows":"true","dots":"false","rtl":"false"}

Urnestuk 1

{"autoplay":"false","autoplay_speed":"3000","speed":"300","arrows":"true","dots":"false","rtl":"false"}

Urnestuk 2

{"autoplay":"false","autoplay_speed":"3000","speed":"300","arrows":"true","dots":"false","rtl":"false"}

Urnestuk 3

{"autoplay":"false","autoplay_speed":"3000","speed":"300","arrows":"true","dots":"false","rtl":"false"}

Urnestuk 4